South Kashima
Power Plant Inc.
Business Affairs
South Kashima Power Plant Inc. supplies electricity, steam and demineralized water to sixteen companies located in the Southern Group of the Kashima Coastal Industrial Zone Eastern Complex. Our customers include AGC, JSR, Kuraray, Mitsubishi Gas Chemical, ADEKA, Kaneka and other major companies active throughout the world, all of which require vast amounts of energy on a daily basis to support their production activities. We provide these companies with a safe and stable supply of energy to ensure that their production capabilities are not interrupted.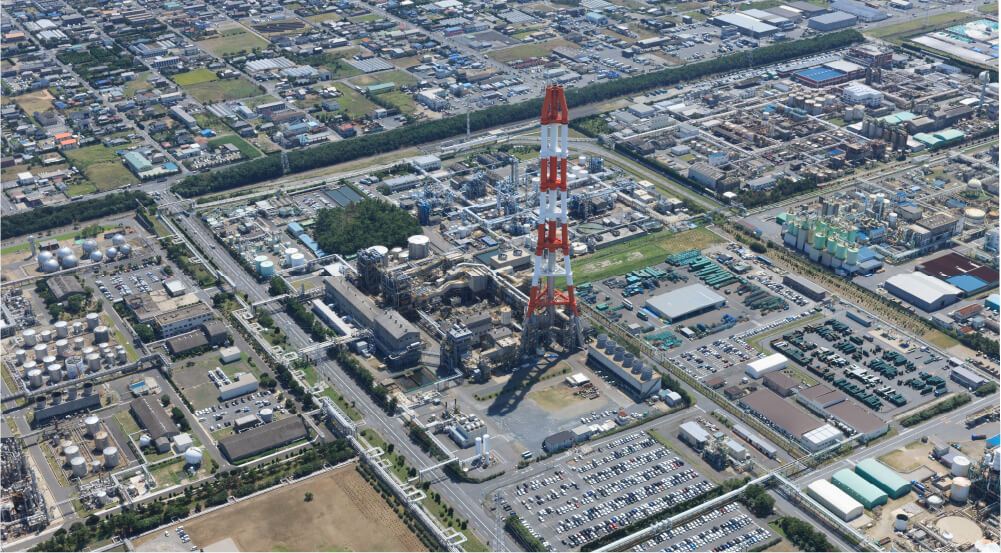 Taking Nature into Consideration
South Kashima Power Plant Inc. is located in Kamisu City, Ibaraki Prefecture; a city encompassed by the Pacific Ocean and Tonegawa River and blessed with abundant nature. A thorough review of our role in creating energy from the perspective of conserving this nature led to us switching from heavy oil, which we had used for fuel up until then, across to Natural Gas in 2013.

* Natural Gas is an extremely clean fuel that emits minimal CO2 and nitrogen oxides (NOx), which are the cause of atmospheric pollution, as well as emitting no sulfur peroxide or particulate matter (ash or soot).

Illustration of the completed Gas Turbine Cogeneration System
Using Electricity,
Steam and Demineralized Water

ELECTRICITY
In addition to providing the power source for pumps, motors, air-conditioning, freezers and other equipment, electricity is also used in production processes that involve electrolysis.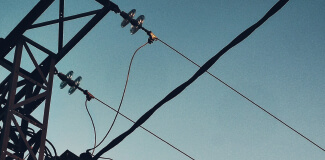 STEAM
Steam is used as a source of heat in processes that involve distillation, heating and drying, etc.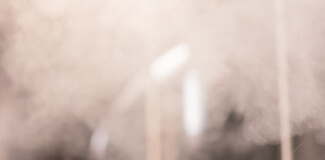 DEMINERALIZED WATER
Demineralized water in used in washing, cooling and dilution processes.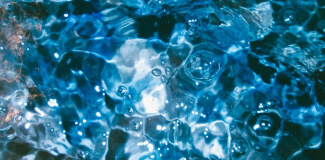 With the use of energy,
we will continue to create products that support our daily lives,
such as caustic soda, synthetic rubber and synthetic resin, etc.